Description
FOR PROFESSIONAL USE ONLY
Superfine liquid Spray Air Fresheners have been specially formulated to give a lingering pleasantly perfumed fragrance suitable for use in most environments, environmentally friendly, Non-Aerosol pump, trigger spray and refill bottle.
Directions for Use:
Superfine Air Fresheners will keep rooms / car interiors smelling fresh and free from odours.
For best results, spray high into the corners of a room or in vehicles spray in the area of passenger foot well or boot. Do not spray directly on to fabric. Do not spray directly over furniture, table tops etc. Do not place container on highly polished or varnished surfaces.
Safety Information: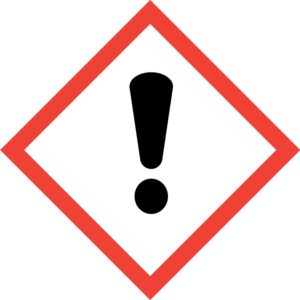 Warning: Contains 1,5-Dimethyl-1-vinylhex-4-en-1-yl acetate, 2-(6,6-Dimetyhlbicyclo-[3.1.1]-hept-2-ene-2-yl) ethyl acetate, 2-Benzylideneoctanal, 2H-Chromen-2-one, 3,7-Dimethyloct-6-en-1-ol, 3,7-Dimethylocta-1,6-dien-3-ol, 3-(4-tert-Butylphenyl)-2-methylpropanal.. May produce an allergic reaction. Flammable liquid and vapour.  Causes serious eye irritation.  Harmful to aquatic life with long lasting effects.
Keep out of reach of children. Keep away from heat, hot surfaces, sparks, open flames and other ignition sources. No smoking. IF IN EYES: Rinse cautiously with water for several minutes. Remove contact lenses, if present and easy to do. Continue rinsing. If eye irritation persists: Get medical advice/attention. Store in a well-ventilated place. Keep cool. Dispose of contents/container to an approved disposal site, in accordance with local regulations.
Safety Data Sheet:
Air Freshener Home & Vehicle (Spring Fresh Fragrance) Safety Data Sheet

Ingredients:
Denatured Alcohol, Parfum, Linalool, Hexyl Cinnamal, Butylphenyl methylpropional, Coumarin, Citronellol, Geraniol, Benzyl Benzoate.